Spread the love!
[Sassy_Social_Share]
How Do You Avoid These Chemicals in Nail Polishes?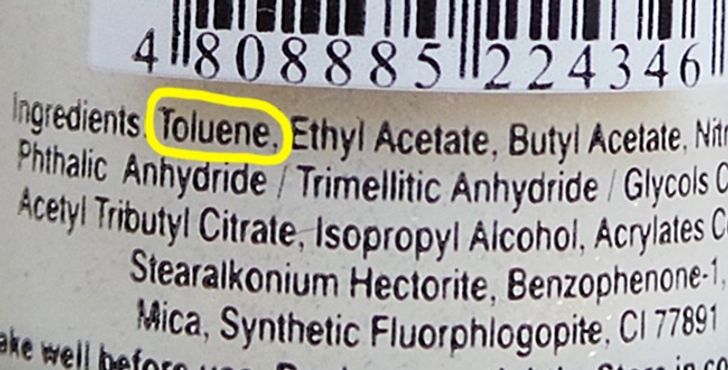 Also read: What will happen if I don't take a bath for a while?
Lucky for us though, is that some nail polish companies recognize that these chemicals could be seriously harmful to people. Nail polishes will have special markings that depict which chemicals are absent in the polish.
If it says 3-Free on the bottle, that means that the nail polish doesn't have the three chemicals we mentioned earlier, Toluene, Formaldehyde or Dibutyl phthalate. Some brands take it a step farther and offer 5-Free, meaning the three chemicals, formaldehyde resins, and camphor (another less known chemical) are not in the bottle.
So now you know about these chemicals. Look for 3-Free on your nail polish to stay safe. Or if you feel like it, maybe stay away from nail polishes in general, you don't need those deadly chemicals to look beautiful.